AMA SkillSchool
---
Presented by UNL's College of Journalism and Mass Communications
If you're interested in continuing your education and become a more agile, informed and sought-after marketer, take a look at the Integrated Media Communications (IMC) Master's Degree at the College of Journalism and Mass Communications. It's designed for professionals to complete on their schedules and prepare them for success in the new marketing era. Find out more now!
---
SOLID MARKETING BASICS YOU CAN BUILD A CAREER ON.
Free for members.
$50/class or $165/year for nonmembers
At the Lincoln AMA, our sole reason for existence is to serve Lincoln-based marketers as an educational resource that will help them be more successful marketers. In that spirit, we're launching the Lincoln AMA SkillSchool 2016-17.
4 sessions. 2.5 hours each. A career's worth of in-depth marketing know-how.
Each AMA SkillSchool session will provide you with a comprehensive understanding of a critical component of marketing, followed by a work session with an expert in that area.
After each session, you'll walk away with actionable information that you can use immediately at your job to meet your organization's marketing goals.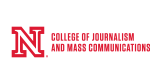 DETAILS
Reaching prospects and customers these days means being authentic, clear, SEO-strong, and for-real helpful. This often means offering longer content pieces, such as blogs, white papers, articles and ebooks. But they take time to write! And it's different from ad writing. Long-form writing can become a beast that sucks up time and does the exact opposite of what you intended: create a negative image rather than a positive one. This workshop teaches the secrets of long-form writing to tame that beast. Bring a current project to work on, or we'll help you decide what to write about next.
THE WORKSHOP WILL INCLUDE
-How to choose a long-form topic that converts
​-Constructing the long-form marketing piece
-Writing fast and staying on message
-Focus on language for clarity and effectiveness
-How to incorporate an acceptable call to action
-Justifying the time and cost of long-form writing
-Marketing uses for long-form writing
ABOUT THE SPEAKER
Kindra Foster, President & CEO Foster Executive Writing & Editing, LLC
UNL College of Journalism, Anderson Hall, Room 109
Sponsored by the UNL College of Journalism and Mass Communications.